Material auto replacement
The replacement list can be found in Wonderland/ColorMatrix or created in Assets/Create/Wonderland menu.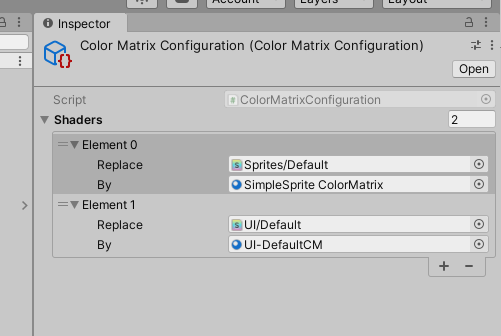 When ColorMatrix is added on a GameObject, if a material with "Replace" shader is found, material is replaced by the "By" material.
You can configure this asset path in the Wonderland/Configuration menu.
If auto-replacement is not possible (like with 3d textures...), just set the shader directly in the material. See the Shader section for more on ColorMatrix integration.